Meet the band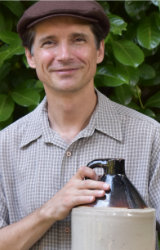 Arlo Leach plays guitar, kazoo and jug. He is a Jug Band Hall of Fame inductee and led the efforts to buy gravestones for Will Shade and Joe and Charlie McCoy. Arlo's home town is Holstein, Iowa.
Giued Hatch plays washboard, trashcan bass and ukulele. She also plays with the Pagan Jug Band and numerous other projects. Giued is from Malibu, California.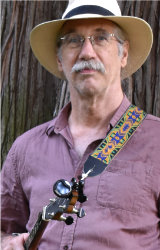 Steve Hassett plays harmonica, banjo and washtub bass and can coax some surprisingly musical sounds from a turkey baster. Steve's home town is Madison, Wisconsin.
Peter "Spud" Siegel plays mandolin. He also plays with Mary Flower and the BBQ Boys, was a member of the Barbeque Orchestra with Fritz Richmond and has toured with Jim Kweskin. Spud's home town is Scotch Plains, New Jersey.
photos: Dezzi Beaty