Meet the band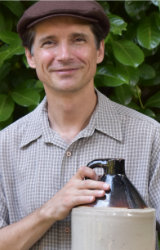 Arlo Leach plays guitar, kazoo and jug. He is a Jug Band Hall of Fame inductee and led the efforts to buy gravestones for Will Shade and Joe and Charlie McCoy. Arlo's home town is Holstein, Iowa.
Giued Hatch plays washboard, trashcan bass and ukulele. She also plays with Bob Shoemaker and occasionally with the Pagan Jug Band. Giued is from Malibu, California.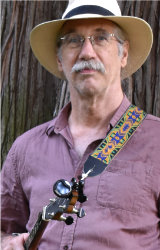 Steve Hassett plays harmonica, banjo and washtub bass and can coax some surprisingly musical sounds from a turkey baster. Steve's home town is Madison, Wisconsin.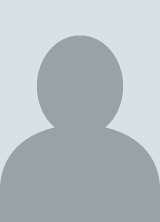 We usually bring a friend to round out our sound with fiddle or mandolin. If you'd like to fill that role on a regular basis, please contact us!
photos: Victor Dallons